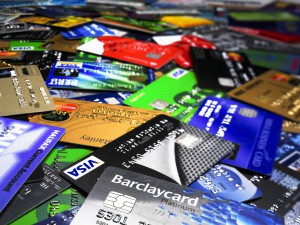 Bankjack / v.1. getting banks to admit to creating fictional exchange rates and charging hidden fees.
Transferwise
A giant bank scam in the recent news
According to a recent resolution announced by the US Department of Justice, JPMorgan Chase, Citigroup, Barclays and The Royal Bank of Scotland conspired with one another to fix rates on U.S. dollars and euros traded in the global currency market.
Even though banks have been condemned for their queasy transaction for decades, this is the very first time in more than 20 years that major players in the financial industry have finally admitted to criminal wrongdoing.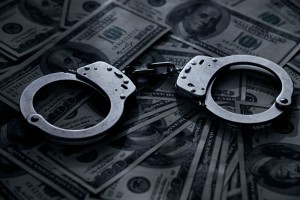 Not only did bankers have already manipulated the currency trade market in their advantage, but you also have to know that they are secretly charging you extra fees with your foreign currency exchange and transfer.
Do you know the so-called "no foreign transaction fees" cards proposed by your bank? Is it a real promise, or it's just another typical bank scam?
In order to further discover the truth, coChange took a "bankjack" action by a person to person online chat with one of the specialist from Charles Schwab bank.
How banks secretly charge you?
Here's the original transcript:
08:36:32 : coChange: Initial Question: I would like to know more about your bank card and overseas fees
08:36:38 : <> A Schwab bank specialist is joining the chat.
08:36:38 : <> Welcome coChange. My name is ????? ?.. I will be helping you today. Your reference number for this chat session is ???????.
08:36:53 : ????? ?.: Thank you for contacting Charles Schwab. I can certainly assist you with your card inquiry.
08:37:40 : ????? ?.: The Schwab Bank debit / ATM card reimburses ATM fees domestically and internationally. There are no foreign transaction fees or currency conversion fees.
08:40:11 : coChange: Hello ?????!
Thank you for your answer. Do you mean that when I see a conversion rate on xe.com for dollar->euro for example, is it the exact rate that you use at the time of the withdrawal?
08:41:13 : ????? ?.: The exchange rate used in the transaction is determined by Visa. They can be found on their site at the link below:
08:41:13 : ????? ?.:http://usa.visa.com/personal/card-benefits/travel/exchange-rate-calculator.jsp
08:45:46 : coChange: Ok. This converter adds about 2% over the interbank (xe.com, etc.) rate. So you mean that you don't add additional fees over Visa. But you don't reimburse the 2% foreign transaction Visa fees?
08:46:23 : ????? ?.: There is no foreign transaction fee by Visa or Schwab.
08:46:48 : ????? ?.: Visa waives the foreign transaction fee for the Schwab Bank debit card.
08:50:49 : ????? ?.: Is there anything else I can assist you with today?
08:51:46 : coChange: I am not sure to understand… The conversion rate with the Visa calculator is not the same as the interbank rate on xe.com
08:52:37 : coChange: So do Visa use the interbanck rate for your card or their own conversion rate?
08:53:30 : coChange: When you say Visa waives the transaction fee, do you mean their adjusted rate? Or just the withdrawal fees?
08:54:56 : ????? ?.: They do not charge a foreign transaction fees or currency conversion fees to Schwab clients.
08:55:11 : ????? ?.: I can email you the Visa debit card agreement which has details on how the exchange rate is determined.
08:55:39 : coChange: Ok, yes please.
08:55:51 : ????? ?.: Page 4 & 5 of the agreement discuss the topic.
08:58:12 : coChange: I got it, thanks. Let me see…
If you use your Card to withdraw foreign currency from an ATM, or to pay for a purchase with foreign currency, we charge your account for the U.S. dollar equivalent of the transaction. Depending on the specific arrangements that are in place, the exchange rate and calculation of the U.S. dollar equivalent will be done by the bank at which you conduct the transaction, the network to which the ATM belongs, or Visa®. The bank or network may also charge a fee. The currency conversion rate used on the processing date may differ from the rate in effect on the purchase date or statement posting date. If the exchange is done by Visa®, the exchange rate between the transaction currency and the billing currency used for processing international transactions is as follows: a rate selected by Visa® from the range of rates available in wholesale currency markets for the applicable central processing date, which rate may vary from the rate Visa® itself receives, or the government mandated rate in effect for the applicable central processing date, in each instance, plus or minus any adjustment determined by us.

Charles Schwab Visa® Debit Card Agreement, march 2013, page 4 & 5
09:06:16 : coChange: Ok, what I understand is that the exchange rate is the one defined by the bank owning the ATM or the one defined by Visa, plus an additional network or withdrawal fee. They also explain that if defined by Visa, the conversion rate is not the interbank rate ("is in the range of") and not the one defined on their website ("may vary from the Visa rate itself'), plus/minus another adjustment made by Charles Schwab.
According to what you told me, you reimburse the withdrawal fee. Is this the "plus/minus adjustment"?
09:07:03 : ????? ?.: We reimburse ATM fees. The fees are reimbursed to the account as a lump sum credit at the end of each month.
09:07:45 : coChange: However, you don't reimburse the Visa fees in order to match the exact interbank fees at the time of the transaction?
09:08:29 : ????? ?.: We do not adjust the rate determined by Visa.
09:10:02 : coChange: Ok, so there are still some undetermined exchange fees when I do a withdrawal with your card (compared to the interbank rate: xe.com, etc.)
09:10:59 : ????? ?.:The exchange rate may differ than that of interbank.
09:08:41 : coChange: Ok, thanks!
09:09:39 : ????? ?.: You're welcome. Thank you for choosing Charles Schwab. We greatly appreciate your business.
09:10:35 : coChange: Thank you for your help and your answers.
09:11:30 : ????? ?.: Have a good day.
09:11:30 : <> ????? ?. has left the chat session.
09:11:30 : <> Your chat session has ended.
Well, now you understand that the trick about the "No foreign transaction fee" bank cards is simple. They claim that they don't charge you any fee for the service, but they actually adjust the exchange rate of each transaction, and take your money by using a lower exchange rate. That's why according to our conversation with the specialist from Charles Schwab bank, "The exchange rate may differ than that of interbank". Here, the "may differ" means… "we may rip you off".
Therefore, there's no such thing as "free of charge", your bank just simply makes up their own rate which costs you more than the real market rate, and they charge you extra money without your notice when you withdraw at an ATM.
After this bank card scam, we also recommend you to see a video created by Transferwise, which indicates clearly how the other giant banks like Lloyds or HSBC rip you off secretly when, this time, doing a money transfer overseas.
Why should you download coChange and go to a currency exchange office?
Instead of charging you extra fees without telling you, a lot of currency exchange office are actually providing a very good service with transparent fees. The only problem is that people don't know how to locate them and how to find the one with the best rate.
That's why we invented coChange, a geolocation tool to find the best currency exchange office near you. We believe that by choosing a good money exchange bureau, you could save your money from each foreign currency exchange.
Cash in, cash out. A transaction in a currency exchange office is just that transparent.
You should be the one who take charge of your money, not the banks!