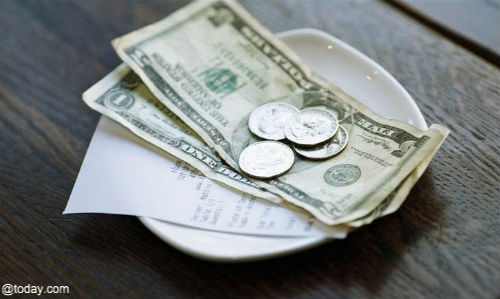 If there is a question that all travelers are asking it has to do with tipping. Should you leave one? In what context? How much? Since tipping is a custom found worldwide, there is no general rule on the subject, the uses being different according to the country. Often used to recognize friendly service, it can also be considered mandatory when the service is not included in the bill, and sometimes even inappropriate in some countries.
Where does tipping come from?
Several hypotheses have been made discussing the origins of tipping. One explanation comes from England, where a bar owner had the idea in the eighteenth century to put a jar on the counter with the message "To Insure Promptness" in order to encourage impatient customers to give a small coin. Hence the word "tip", which refers to a gratuity.
In the French version, the word "tip" is true to its original meaning. Established in the nineteenth century, it literally meant to reward quality service with a coin, a kind of acknowledgement given to the server. A meaning that you find in Spanish (propina) or in German (trinkgeld). In Africa, you hear more about "Bakschich."
Tipping, a guarantee of satisfaction
In many countries, the service is already included in the bill. This is particularly the case in France, Belgium, Bulgaria and Norway. Tipping then becomes synonymous with real customer satisfaction.
Countries where it is necessary to leave a tip
In some countries, due to the low pay that servers receive and the failure to take into account the service in the bill, tipping is mandatory. This is the case in Canada, Mexico, the United States, England, Austria, Scotland and Ireland. As a tourist you will be regularly reminded that the service is not included in the bill. It is also usually noted on the bill.
How much to leave and how?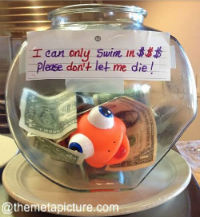 In general, you should leave 10% to 15% of the total bill. The tip can be less depending on whether the service is included or not. A tip of 20% is considered very generous in most countries.
In most countries, it is common to give a tip to waiters, drivers, guides and porters. But a tip may also be appropriate for small services: theater doormen, shoe shiners, hotel staff …
Sometimes there are certain rules for tipping. For example, in Germany, the Czech Republic and Hungary you do not leave money on the table, but rather indicate the amount you wish to give to the server.
Countries where you should not leave a tip
Conversely, in a few countries, tipping is just not really done. It is rare in Sweden and Australia, and non-existent in Denmark, Iceland and South Korea. In Singapore it is discouraged, even prohibited, as in China, and deemed insulting in Japan! It is interesting to note that recently in the United States, there is movement by a group of restaurant owners who openly refuse the idea of tipping and even go so far as to tell customers that tips will not be accepted.
© Alexandra